Skip to Main Content
It looks like you're using Internet Explorer 11 or older. This website works best with modern browsers such as the latest versions of Chrome, Firefox, Safari, and Edge. If you continue with this browser, you may see unexpected results.
How to give attribution
Attribution should include:
Title of Work

Creator's Name and Other Attribution Parties

Source of Work (+ URL)

License (+ URL)

Changes to the source work (if any)
Attribution Builder
Attribution Builder Tool
You can use the attribution builder tool below to generate the correct attribution for the OER resource you are using. As you fill out the fields, the app will automatically generate the attribution for you.
Open Education Licencing Toolkit
Attribution Building
When using OERs, the original creator of the resource must be attributed. This Creative Commons Australia resource explains how to properly attribute the creator.
This video shows how to use and reference images in APA.
Flickr Code Generator
Flickr HTML attribution code generator: This tool will generate the appropriate attribution to put under your image if using it in Learnline or in a web page. Simply just copy and paste the Flickr image URL into the search box, select "Get Code" and the generator will do the rest.
Open Education Licensing Toolkit
Open Education Licensing Toolkit A toolkit designed by UTAS and Swinburne to assist in identifying and creating OER resources. Guidance is suggested in relation to the attribution of OER's by accessing the 'Sharing a resource' link on the page shown below.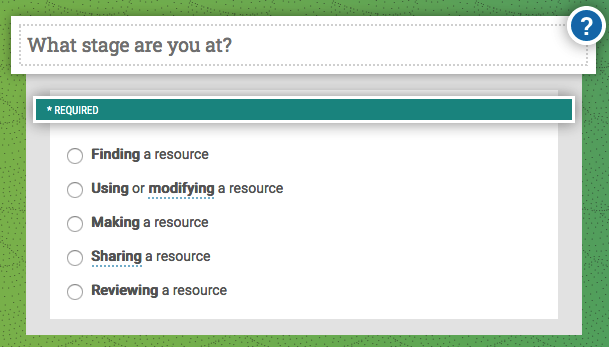 Charles Darwin University acknowledges the traditional custodians across the lands on which we live and work, and we pay our respects to Elders both past and present.